College & Young Adult Ministry
We Care about People
If you're a young adult seeking connection through community and to learn more about Jesus, come join us every Wednesday night at 7pm for a time of fellowship and study. We enjoy group games, worship in song, and study the Bible through interactive teaching and discussion.
y
YA Wednesday – October 9th @ 7PM
Join us this week as we continue in our series: Follow Me :: Jesus Through the Gospels. Who is the real Jesus? Why does His story matter to my story? Is what I know about Jesus true or the whole truth? We encourage you to read ahead to make our time of discussion meaningful and our conversation an opportunity to learn and grow together.
Read about Jesus Turning Water into Wine
,
We can't wait to see you this Wednesday!
y
JC is the Associate Pastor of The Mission Church and oversees the leadership of the College & Young Adults group. A long time native of Carlsbad, JC enjoys spending time with his family in the Village area, surfing with friends, teaching God's Word and developing relationships with Young Adults hungry for Jesus! As a former college football player and sports anchor for ABC, JC experienced a radical work of God's grace and direction leading him into vocational ministry. Grab some coffee at a local cafe or some waves and share your story with JC! Our stories matter!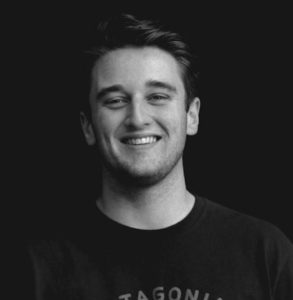 Mason Burns is a dedicated leader at The Mission Church Young Adults group! Mason has been leading at YA for the past 2 years and regularly teaches the Wednesday night message in an interactive and relational way. During the week Mason works selling Medical devices used in surgeries and is a light and testimony of Jesus wherever he goes!
If you would like more information, please don't hesitate to contact us!
Church office: 760-487-8890
College & Young Adult Pastor: JC Cooper