High School Ministry
Come join our High School group every Thursday @ 7:00 pm as we enjoy a night of community, worship, and teaching. We believe church is not a place, but instead, God's people called to abundant life in Jesus! We are called to not only experience personal growth in our journey with Jesus, but to also be a light to others!
J

oin us in the main church service at 8:30 & 10:30 am. We worship Jesus, serve together in different areas of the church and enjoy amazing music and biblical teaching.
Thursday Night Series – Acts
We are going back to our study through the book of Acts. Join us on Thursday Nights for a time to get together to build strong relationships with each other and God.
When: Every Thursday | 7 – 9 PM (Dinner Served at 6:30 PM)
Where: The Mission Church
Every week in October we are going to be beginning our team competition series called "More Than Conquerors!" We will break off into teams gains points by winning competitions, bringing friends, and memorizing scripture. The winning team will be rewarded greatly and the losing team will be punished!!!
Team Competitions & What to Bring
October 7

– "Project Runway" – Bring Clothes for your "model"

October 14

– "Top Chef" – Bring food for the competition

October 21

– "Face Off" – Bring additional face makeup

October 28

– "Lip Sync Battles" – Bring a "Can Do" attitude
Sermon Topic
October 7 – "More Than Others See"

October 14 – "More Than Another Mouth To Feed"

October 21 – "More Than You Want To Be"

October 28 – "More Than A Statistic"
When
: Every Thursday in October | 6:30 – 9 PM
Where
: The Mission Church
Get Together to Get Candy
Bressi Ranch is the place to be on Halloween Night! This Neighborhood goes all out with decorations and fun for everyone, and attacks thousands of visitors each year. We are going to get together at the Rubio's Coastal Grill in Bressi Ranch Village Center get some taco's and then walk into and through the neighborhood. We might as well get some free candy while we are there. Feel free to dress up or come as you are.
When
: Sunday, October 31| 6:30 – 9 PM
There will be no High School Thursday Night Bible Study on Thanksgiving. Thanksgiving Day is a great time to get together with family and remember all the blessings God has given you.
When
: Thanksgiving Day | Thursday, November 25
Winter is coming! Get ready for an epic weekend this winter, as we travel up to Green Valley Lake for this year's Winter Camp. This weekend will be a great time to deepen friendships by making lasting memories and deepen your relationship with God by worshiping and studying God's Word.

Camp Activities
Tubing Hill

Zip Line

Boulding Room

Giant Swing

Late Night Activities

And

More
Cost: $285 :: Lodging – Food – Activities – Transportation – Camp Sweat Shirt
Check Us Out On Instagram
Meet HS Leader David Trujillo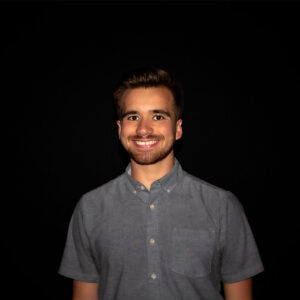 David Trujillo oversees our Middle School and High School ministries at The Mission Church. His passion for Jesus, students, and the outdoors gives youth an opportunity to enjoy adventure and meaningful relationships rooted in Christ. David enjoys taking pictures, hiking, painting, and spending time with his amazing wife Amelia, who he married on November 6, 2020!
David grew up in Mammoth, California and moved to San Diego County in high school. As he traded the slopes for the beach, David dedicated his life to Jesus when he was 15 years old when a friend of his invited him to read the Gospel of John. He began to get involved in his local church and then was granted the opportunity to attend Bible College abroad in Jerusalem. David is called to reach youth with the Good News of Jesus and
is excited to be able to serve the High School students at The Mission Church.
Thank you for visiting The Mission Church Carlsbad
We look forward to seeing you!