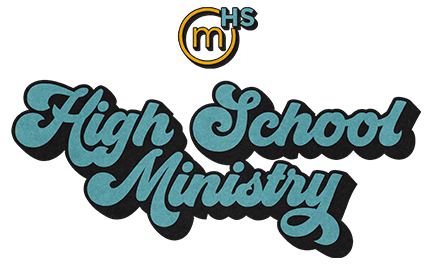 High School Service
Sunday mornings 11:30
Come check out TMC-HS on Sunday mornings at 11:30. There are tons of great friends to meet, games to play, a powerful message from the Bible, and of course… great hang time with others! This is a place where you can ask real questions, discuss real issues, and learn about the real Jesus.

Our Cereal Bar opens at 11:30 and it's only available for High School Students. So come early and relax before things get started. We meet in the Youth room, you'll find it upstairs. We look forward to meeting YOU this Sunday.





Meet High School Leader ~ Tim Hickson
Tim Hickson is the interim Middle School and High School leader at The Mission Church. Tim lives in Oceanside with his wife Stephanie, and their three teenage children. Tim is a carpenter by trade, but more than anything, Tim loves Jesus and enjoys teaching students God's Word. His British accent, warm charisma, and brilliant mind give him favor with students and adults alike. Tim also serves as a missionary in Haiti, his love for Jesus is visible in every aspect of his life.
Text or Call: 760-487-8890
The Mission Church
825 Carlsbad Village Drive