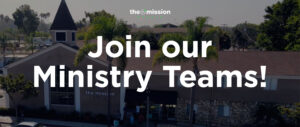 True joy is found in serving others! Jesus calls us to serve and gives each of us gifts that others need.
By serving, you will discover your gifts and fulfillment that comes from using them.
Click the link below to sign up for a ministry team filled with awesome people that you will love to serve with!
We look forward to serving Jesus with you.