The Mission Church ~ Carlsbad

We're glad you're here checking things out.

This is a friendly place. We are regular people. We come from all different walks and backgrounds, everyone with a different story to tell. We invite you to come to our Sunday morning services and see what we're all about. Come just as you are… you'll fit right in.
The Mission Church is a place where anyone can be transformed by the power of Jesus. Our mission is to know, love, and follow Jesus. We aim to bring people closer to Jesus through solid Bible teaching and genuine fellowship so that we may be transformed by the all-powerful love of God. We value brokenness, humility, and the life-changing grace of Jesus Christ.
Visiting a new place can sometimes be intimidating, so it's our goal to make your first-time experience at The Mission Church be relaxed, inspiring, and hassle-free. When you arrive, you will be greeted by lots of friendly volunteers who will show you around, put a gift bag in your hand, answer any questions you might have, and point you in the right direction. We'll help you feel right at home.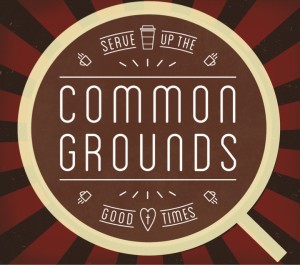 Hang out on the patio before church and make your way over to Common Grounds, our indoor coffee and pastry area. Grab a donut, a hot cup of coffee, and then say hello to some people who would love to meet and welcome you. It's like a tailgate party before church! Our style is very casual, so please relax and make yourself right at home.
Right away you'll notice the relaxed and comfortable atmosphere of The Mission Church. You're going to feel at home here. The main entrance is located right in front so it's easy to find. Volunteers will greet you and you will receive a bulletin telling you about current events and great opportunities happening at The Mission Church. You will enjoy great music, an inspiring message, and casual fellowship. Feel free to participate as little or as much as you like.
Don't worry, we don't take an offering, pass a plate, or ask for money. There are two small offering boxes available at the exit for those who would like to give. Prayer is also available from our pastors and the prayer team after the service if you so desire.
We look forward to seeing you…
Thank you for visiting our website. We are delighted to welcome you to The Mission Church and are confident that you'll feel right at home. Have questions? Please give us a call, we'd love to hear from you: 760-487-8890.
Or you can drop us a note right here and we'll get back to you asap.

The Mission Church
825 Carlsbad Village Drive
Carlsbad CA 92008
760-487-8890