The Mission Church Carlsbad
Upcoming Events
Connect ~ Belong ~ Thrive
Comedy Night with Don Friesen
Wednesday August 7th
Ever laughed so hard your side hurt? Join us Wednesday August 7th @ 7PM for a night of laughs with Award Winning Comedian Don Friesen! Don is the two-time winner of the San

Francisco International Comedian Competition and uses clean humor and family experiences we can all relate to!

We'll provide

drinks

and snacks and encourage you to bring your own burrito at 6:30PM and join others for a night of fellowship and fun. Comedy Night is a great opportunity to invite friends and co-workers! We can't wait to see you!
Tickets are available for purchase $10 each or $25 for a family at the Welcome Table on Sunday mornings
Text 84321 Keyword "Comedy" 10.00 or 25.00 (Ex: Comedy 10.00)
Guest Speaker Don Stewart
The Mission Church welcomes Apologist and Guest Speaker Don Stewart on Sunday August 11th @ 830 & 1030am! Join us for a "Prophecy Update" as Pastor Don Stewart unpacks Biblical text related to our post-modern age. Pastor Don's world renown speaking impacts the lives of many and his weekly radio program "Pastor's Perspective" can be heard locally at KWVE 107.9.
Man Up Breakfast
July 27th 8-10am
Take Life Seriously! We invite Men to join us on Saturday morning from 8-10am at The Mission Church for a FREE Breakfast focused on engaging and empowering men to find their voice in the Pro-Life Movement! Spend time with featured Speaker Mike Slater from 760KFMB San Diego Radio!
Where: The Mission Church
Picnic @ The Park
Wednesday July 24 @ 6:30pm
Join us at Holiday Park in Carlsbad for a time of fellowship, games, and fun! Building community is important and our Summer Nights aim to grow friendships and give you the opportunity to meet new people.
BYOBurrito/Food

Spike Ball, Boccee Ball, OTL & More!

Drinks & Snacks Provided

Friendship & Fun!
We can't wait to see you Wednesday Night!
Marriage Getaway 2019
September 13-15th
Looking for a fun, relaxing, and romantic weekend where you can invest in your marriage? The One Church Marriage Getaway invites you to experience a 2-night retreat featuring Friday night comedy, incredible guest speakers, and the beautiful grounds of the Hyatt Regency at Indian Wells! Register today!
When: Friday, September 13th – Sunday, September 15th, 2019
Who: Speakers – Dr. John Trent and Kari Trent Stageberg from StrongFamilies Ministries – https://strongfamilies.com/
Comedy: Friday night
Where: The Hyatt Regency Indian Wells Resort & Spa
Price: $395* Early Bird Before August 1st, 2019 ($450 after 08/01/2019)
Israel 2020
Experience Israel with The Mission Church and Pastor David Menard May 17-28th in 2020! Enjoy a life-changing 12 day journey in the Holy Land where you will visit places like Jerusalem, the Sea of Galilee, Mt. Carmel, Massada & the Dead Sea, and much more! Traveling the footsteps of our Savior is an amazing opportunity to grow in your faith. Estimated cost is about $4000.00 per person depending on the size of the group.
Pick up an informational brochure and/or a Travel packet on Sunday morning.
Community Arts Night
The Mission Church invites you to enjoy Community Arts Night Free on Wednesday July 31st 630-830pm. Take a walk around the campus where you can:
Listen to local musicians & music

Look at and/or purchase local art

Refresh with a Dessert bar

Enjoy conversation with others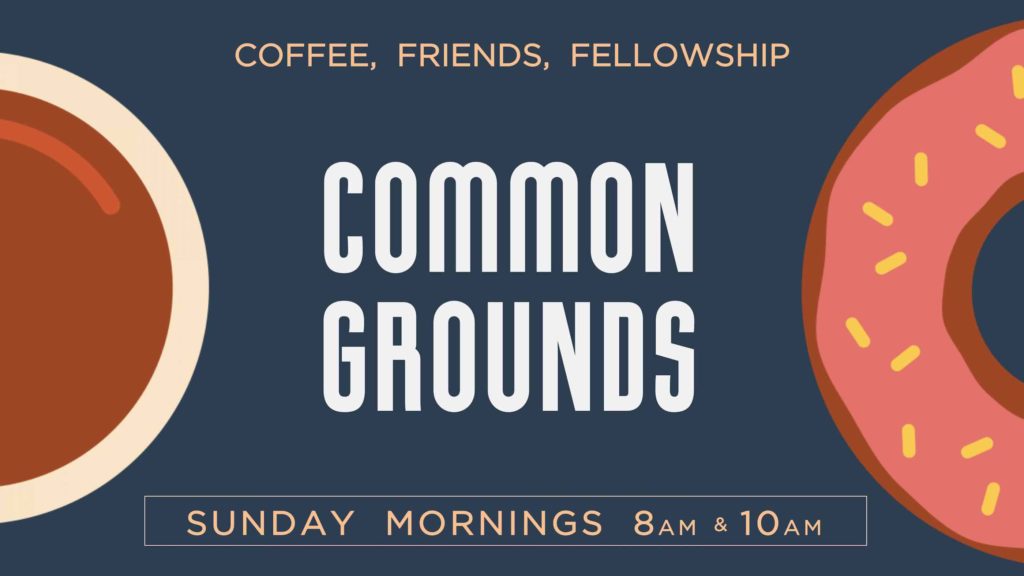 Fellowship never tasted so good!
Enjoy a good cup of coffee and connect with some great friends. Every Sunday before church starts our Common Grounds coffee shop makes the morning smell amazing. Grab a bagel, sneak a donut, as you enjoy your hot cup of coffee – it's like a tailgate party before church! Our style is very casual, so please relax and make yourself right at home.