Mission

68
Middle School Ministry
Equipping students to be missionaries in their Church,
on their Campus, and out into their Community!
Join Mission 68 every Sunday @ 8:30 & 10:30 am for games, friends, worship and teaching from God's Word.
Mission 68 makes it happen on Tuesday nights! This is going to be the best night of your week. Come build strong friendships and grow deeper in your relationship with Jesus.
We constantly have fun events that happen outside of the church. This is our chance to get away and connect. These events range from game nights, beach bonfires, bowling nights, camping trips, and so much more. It's always a blast, so stay posted, and plug in to our special events!
New Series – Finding Jesus
We are back January 5th for our epic Mid-Week Bible studies and hangouts! We are going to be starting a new series through the book of Jonah called "Finding Jesus." We will have snacks, fun games, and small groups to build strong, lasting relationships.
When: Tuesday, January 5 @ 6 PM
Where: The Mission Church
Sky Zone
M68 is going to Sky Zone, Carlsbad for a time of fun and fellowship. We will be doing our Mid Week Bible study at the trampoline park and then jumping and building quality relation ship s through laughter and fun. Be sure to sign up today!
When: Tuesday, April
Price: $19 per student
Meet Mission 68 Leader David Trujillo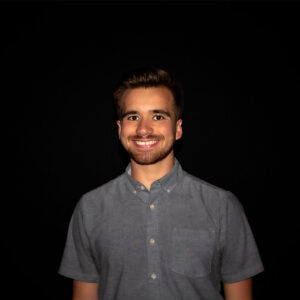 David Trujillo oversees our Middle School and High School ministries at The Mission Church. His passion for Jesus, students, and the outdoors gives youth an opportunity to enjoy adventure and meaningful relationships rooted in Christ. David enjoys taking pictures, hiking, painting, and spending time with his amazing wife Amelia, who he married November 6, 2020!
David grew up in Mammoth, California and moved to San Diego County in high school. As he traded the slopes for the beach, David dedicated his life to Jesus when he was 15 years old when a friend of his invited him to read the Gospel of John. He began to get involved in his local church and then was granted the opportunity to attend Bible College abroad in Jerusalem. David is called to reach youth with the Good News of Jesus and
is excited to be able to serve the Middle School students at The Mission Church.
Thank you for visiting The Mission Church Carlsbad
We look forward to seeing you!