Mission

68
Middle School Ministry
Sunday Mornings | 8:00 & 9:45 AM
Join Mission 68 every Sunday for games, worship, and teaching from God's Word.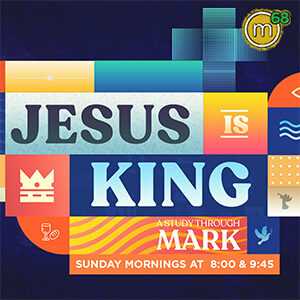 – Sunday Morning Series –
The Gospel According to Matthew
Jesus is a Man of Action! Jesus is a Brilliant Teacher! Jesus is King! These truths are evident when you read about the life of Jesus. Sunday Mornings we will be studying the life of Jesus as a servant leader and not only copying what He does but submitting to what He says.
Mission 68 makes it happen on Monday nights! Come build strong friendships and grow deeper in your relationship with Jesus, by playing fun games together, studying God's Word, and discussing all that God is teaching you in small groups.
Hearing How God Changes Lives
God is constantly at work in the lives of our leaders and we want to share it with you. This new series will be taking the time to do exactly that. *You will hear from different leaders about how God has transformed and grown them in many ways, so you can be encouraged and more aware of how God is growing you.
When: Monday
Nights | 6 – 8 PM
Where: The Mission Church
*Note to Parents: Mature topics such as pornography, purity, and past substance abuse will be discussed.
Our annual epic water fight is officially here! We will be getting together to play fun water games guaranteed to get you soaked. You will also hear from Guest Speaker RJ Orason (Middle School Pastor from Calvary Chapel Oceanside) while we enjoy food and laugh together.
When: Monday, August 15 | 6 PM

Where: The Mission Church
Bring: Snacks to share (dinner will be provided) towel, and a modest swimsuit (One piece or tankini with shorts for girls and a t-shirt you do not mind getting wet)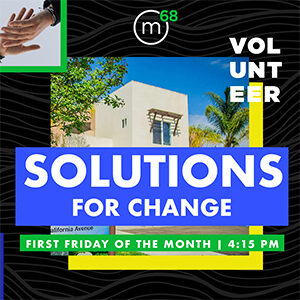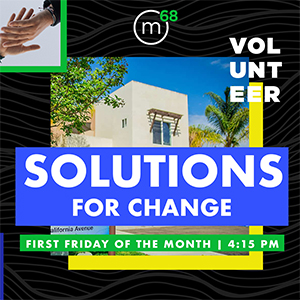 We are partnering with Solutions for Change to serve dinner to families in the process of overcoming homelessness. Join us not only to serve food but to serve the Love of Jesus to people who need it

.
When: First Friday of the Month at 4:15 PM (September 2)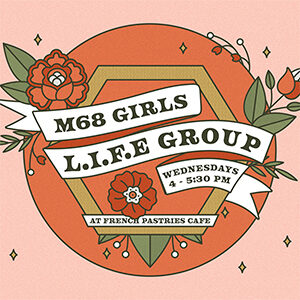 – Girls Discipleship Group –
In our group, we will be studying and learning how to apply biblical truths to keep our identity in Christ alone, how to stand firm on the truth of Gods word as the foundation of our life, as well as having an eternity based mindset as we grow to be more like Jesus.*
*Our discipleship groups are currently on break and resume in August.
When: Relaunching Wednesday, August 24 | 4 – 5:30 PM
Where: The Mission Church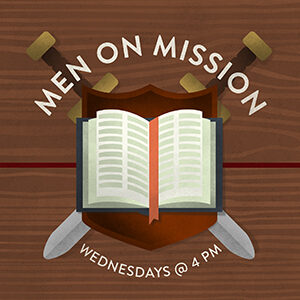 – Guys Discipleship Group –
Join our discipleship group every Wednesday as we challenge each other in serving and in God's Word. We meet at The Mission Church and spend some time working with our hands then we walk to Jack In The Box where we open up our Bibles and study God's Word together.
*Our discipleship groups are currently on break and resume in August.
When: Relaunching Wednesday, August 24 | 4 – 5:30 PM
Where: The Mission Church
Check Us Out On Instagram
Meet Mission 68 Leader David Trujillo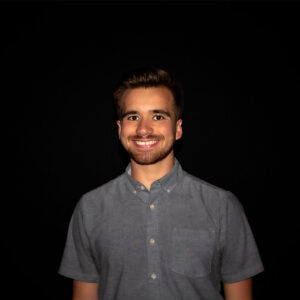 David Trujillo oversees our Middle School and High School ministries at The Mission Church. His passion for Jesus, students, and the outdoors gives youth an opportunity to enjoy adventure and meaningful relationships rooted in Christ. David enjoys taking pictures, hiking, painting, and spending time with his amazing wife Amelia, whom he married on November 6, 2020!
In high school, David grew up in Mammoth, California and moved to San Diego County. As he traded the slopes for the beach, David dedicated his life to Jesus when he was 15 years old when a friend of his invited him to read the Gospel of John. He began to get involved in his local church and then was granted the opportunity to attend Bible College abroad in Jerusalem. David is called to reach youth with the Good News of Jesus and
is excited to be able to serve the Middle School students at The Mission Church.
Thank you for visiting The Mission Church Carlsbad
We look forward to seeing you!