The Mission Church
Current Events
Doing life together to the glory of Jesus!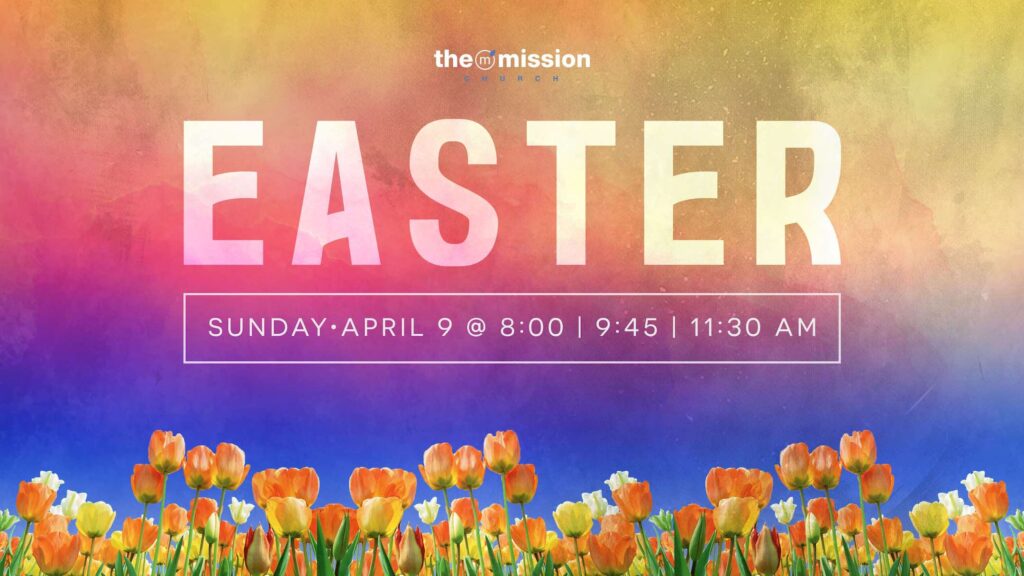 Easter Services
Sunday April 9th @ 8, 9:45 & 11:30am
Welcome to The Mission Church! We care about people, we value relationships, and we worship Jesus. You and your whole family are invited to Easter Sunday services to celebrate the resurrection of Jesus!
Join us at one of three services where you will enjoy amazing worship from our live band, a powerful message about the hope we have in Christ and hot coffee and bagels/donuts on us.
Your kids will experience a safe and loving Children's Ministry program filled with fun, which includes a bounce house, giant obstacle course & slide and even a climbing wall for the older students.
When: April 9, 2023 @ 8, 9:45 & 11:30am,
We look forward to getting to meet you, grow in relationship with you and celebrate Jesus on resurrection Sunday.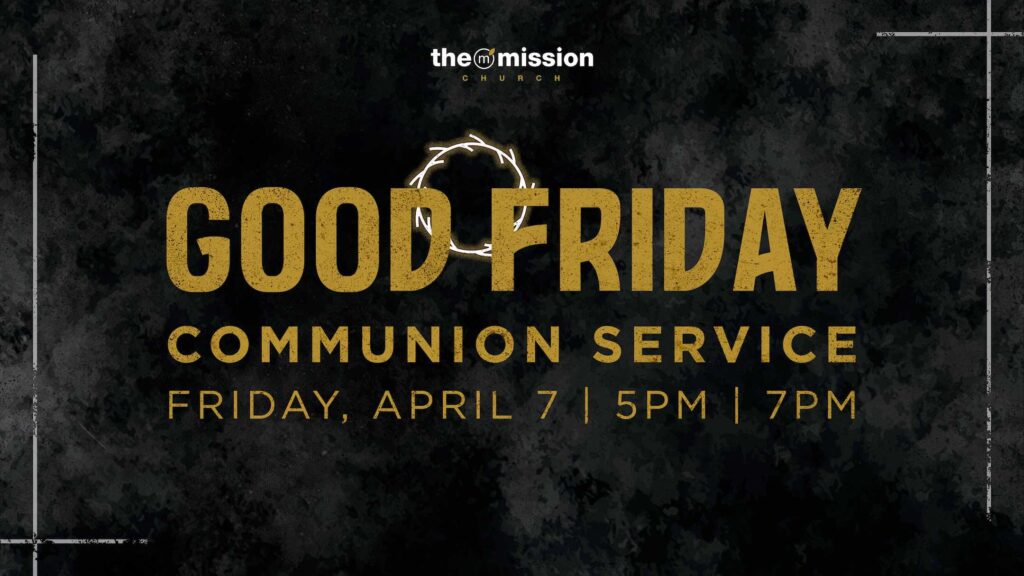 Good Friday Services
Friday April 7th @ 5 & 7pm
You're invited to Good Friday services at The Mission Church. Join us for an evening filled with meaningful worship with our live band, an opportunity to solemnly reflect on Jesus' sacrifice in a time of communion and a message on the Gospel of Jesus Christ and the high price He paid for your soul.
Whether you are coming straight from work or bringing the whole family we will have hot coffee ready for you as celebrate the work of Jesus on the cross. Children's Ministry will be available for kids 0-1st Grade and we will have activity bags for children who come into the main service with their family.
When: April 7, 2023 @ 5 & 7pm
We can't wait to worship with you and bring our hearts before the Lord on Good Friday!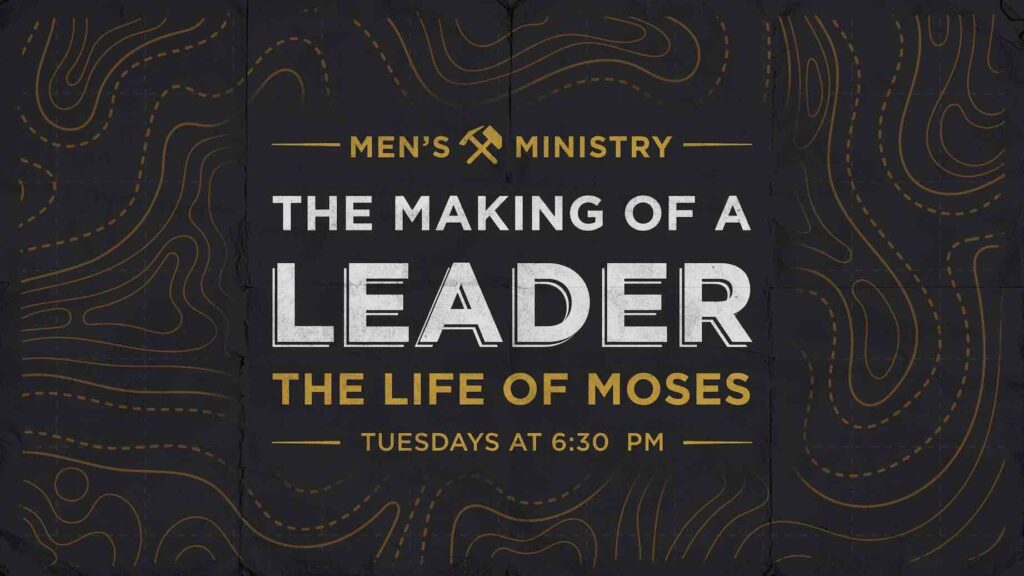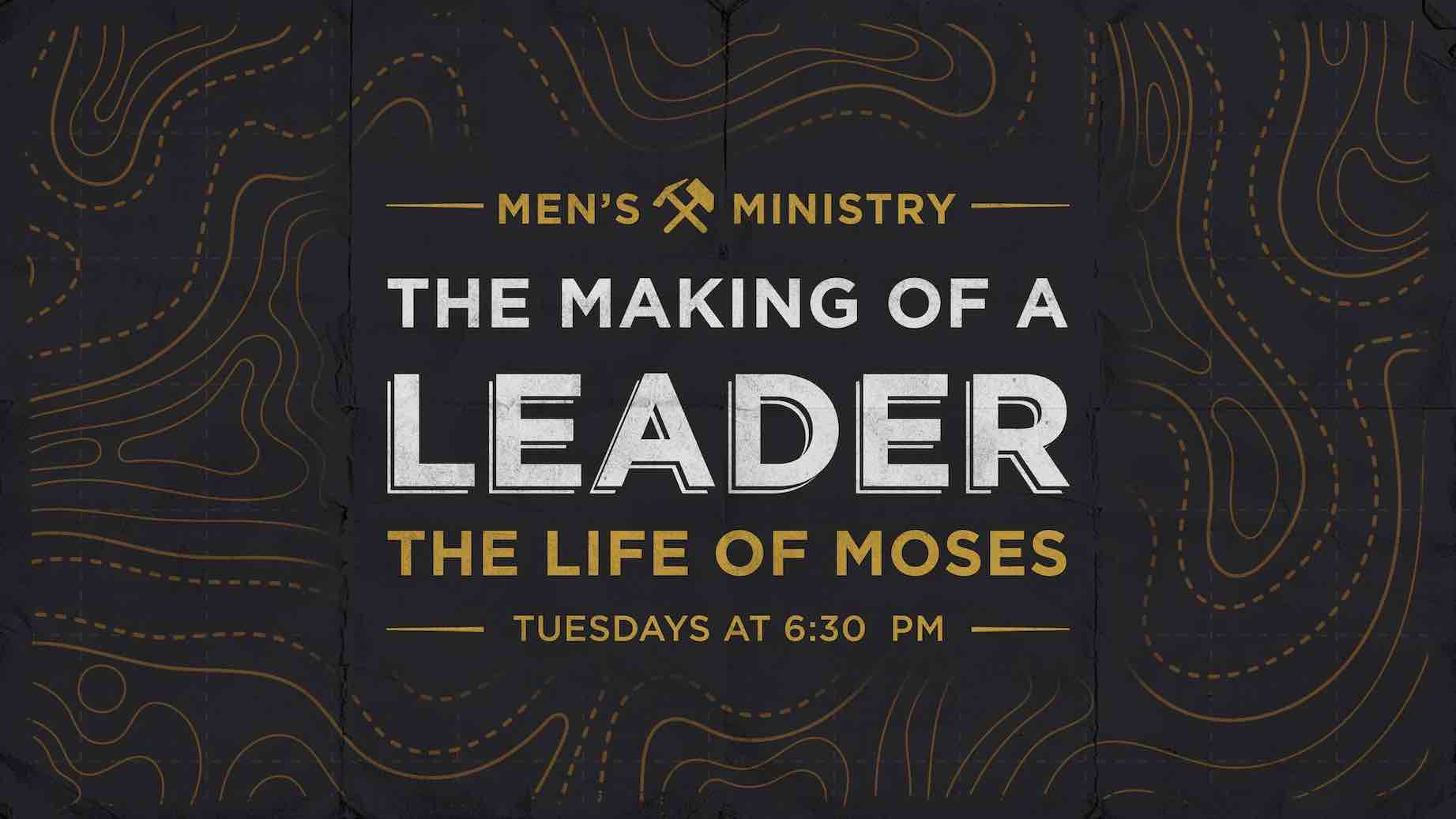 Men's Ministry
Register today for The Making of a Leader
We are glad you are here! You have found a place where you matter, a place where you belong, a place where it's safe to be real, a place where you will build meaningful relationships, a place to eat, laugh, study, and grow. So once again, welcome to Men's Ministry!
Men's Ministry exists to equip men to become the selfless leaders God created them to be.
Our Men's Ministry Manifesto is to be men who:
Embrace the call of God upon our life
Are builders of men
Reveal the Lordship of Jesus in our actions
We do this through Bible study, godly fellowship with men, small-group discipleship, and of course good food and fun recreation. So commit yourself to this practice and watch Jesus transform your life to the glory of God.

Winter Session Begins January 10, 2023
Tuesday Nights 6:30 pm

Title: The Making of a Leader
Bible Study: The Life of Moses – Exodus (study guide provided)

Cost: FREE!
Book: $20 (in-depth study guide)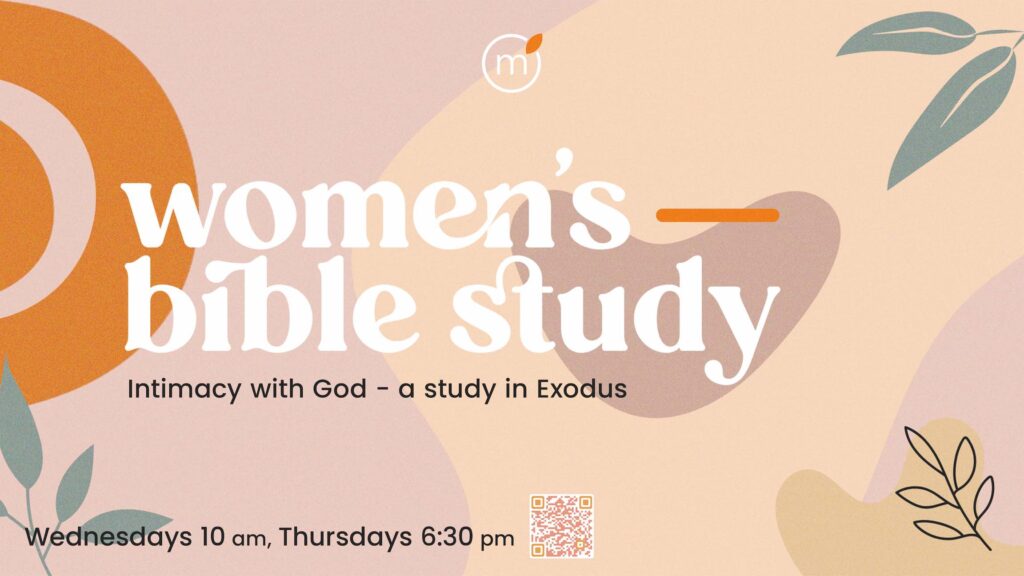 Women's Ministry Launch
Register Today for a Study in Exodus
We welcome women of all ages to embrace the call of God upon their life through Bible study, prayer, encouragement and building Christ-centered friendships. Join us for an opportunity to grow as a servant leader in your family, friendships and vocation.

Our Women's Ministry exists to equip women to:
Build you to become a disciple of Jesus
Equip you to discern the will of God in a complex world
Provide Christ-centered friendships that encourage and cultivate your spiritual maturity
Every week we do this through in-depth study of God's Word, small group discipleship, prayer and encouraging times of community, food and fun! We can't wait for you to experience all that Jesus is doing in Women's Ministry at The Mission Church.

Wednesdays @ 10am & Thursdays @ 6:30pm
Winter session begins January 11th & 12th!
*Childcare is now available for toddlers-preschool ages on Wednesday morning only

Title: Intimacy with God
Bible Study: The Life of Moses – Exodus (study guide provided)

Cost: FREE!
Book: $20 (in-depth study guide)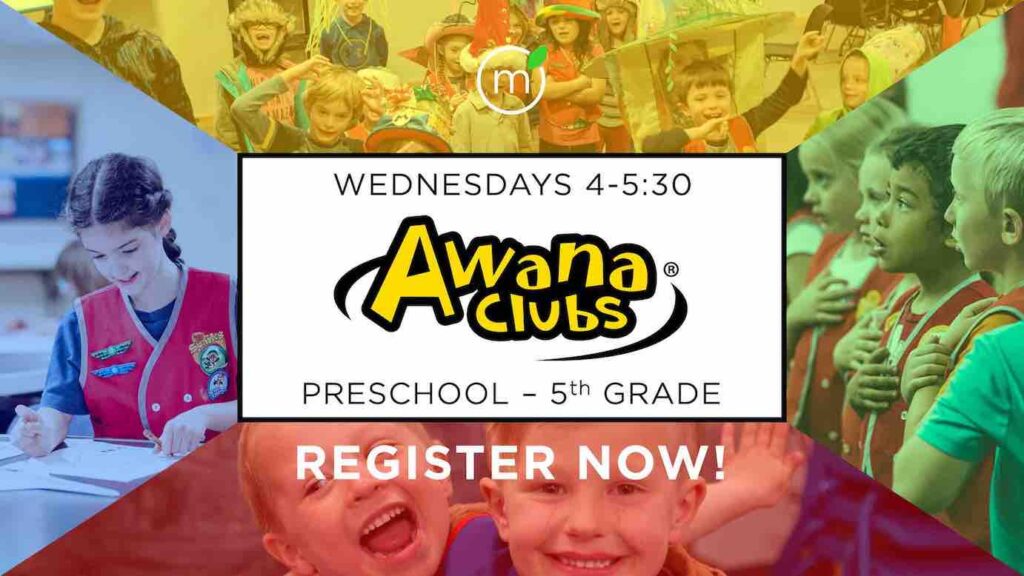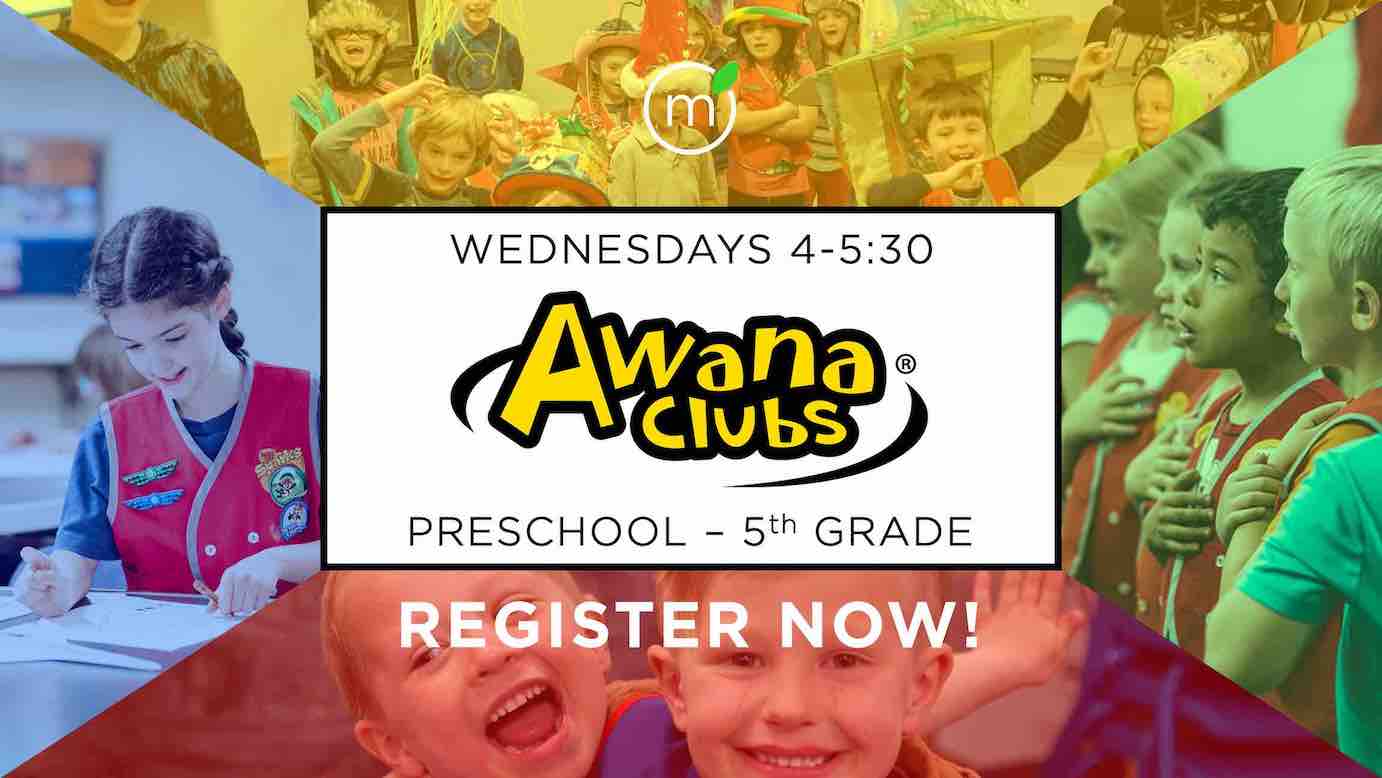 AWANA Clubs
Every Wednesday 4:00-5:30pm
The Mission Church Awana Club is an exciting program designed to teach kids the infallible and unchanging Word of God. We do this through fun games, Bible teaching, scripture memory, and meaningful relationships. The Mission Church AWANA program is an excellent choice for families wanting to train their children to be followers and servants of Christ.
AWANA runs from September 14th 2022 to May 24th 2022. We meet on Wednesday nights from 4:00pm to 5:30pm at The Mission Church.
When registering, please be sure to "add on" a handbook and uniform as they will be used and worn every Wednesday.
We can't wait to meet your child and dive into God's Word!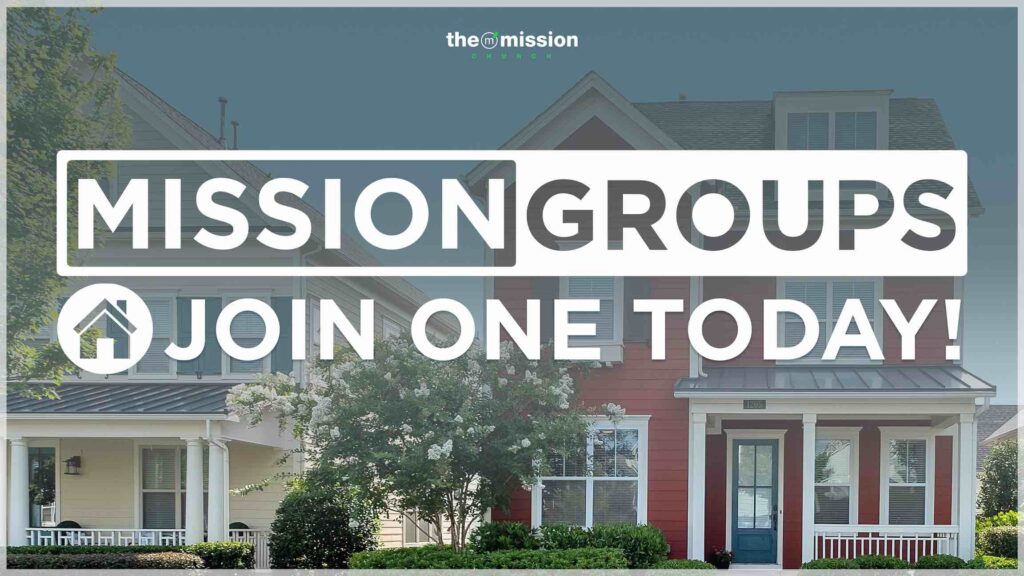 Mission Groups
Doing life together in Jesus name
Mission Groups meet in homes across North County and are the heart beat of fellowship and growing in Jesus here at The Mission Church. We believe relationships rooted in Jesus and in friendship outside the church walls is essential to building men, women and families in their faith.
Our sermon-based Mission Groups allow us to dive deeper into the Sunday text with fruitful time of conversation, study and prayer.
Our Mission Groups feature a place for everyone! Whether you're single or married, are in the throws of parenting or without kids, young or old; we have a group for you!
Join a Mission Group! Enjoy the friendship and the opportunity to belong to a small group that will grow you as a disciple of Jesus!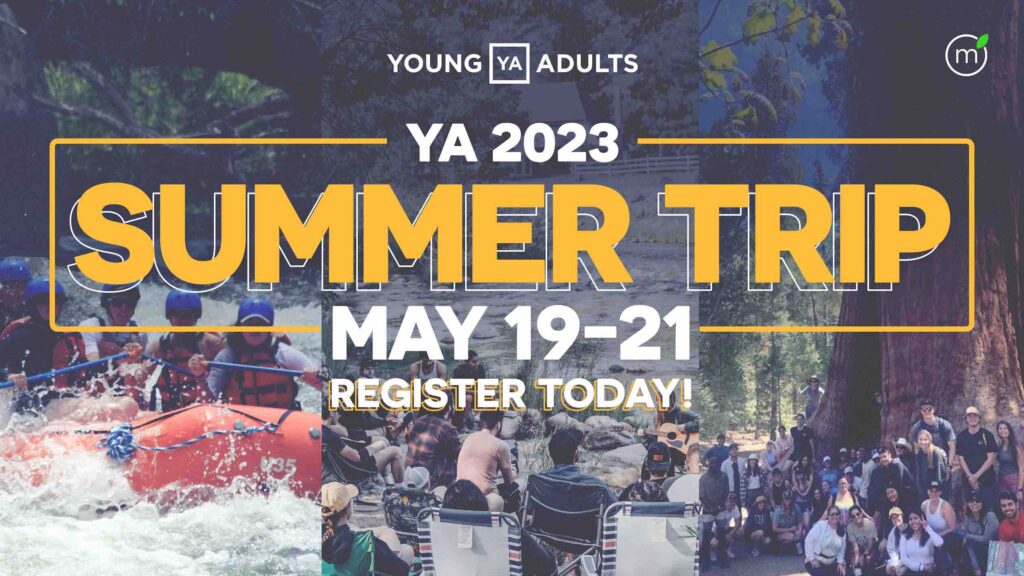 Young Adult Summer Trip
The Mission Church Young Adult group is kicking off the Summer with camping & white water rafting on the Kern River in the Sequoia National Forrest. If you're 18-29 years old join us for an epic adventure as we raft Class III rapids, camp in tents on the river and enjoy beach volleyball, bonfires and more!
Cost:
$275 :: Includes: Food – Camping – River Rafting (Full Day)

*All participants must complete the mandatory rafting waiver found in your confirmation email and The Mission Church waiver in your registration profile.
We can't wait to spend an amazing weekend away building relationships, enjoying adventure and worshiping Jesus!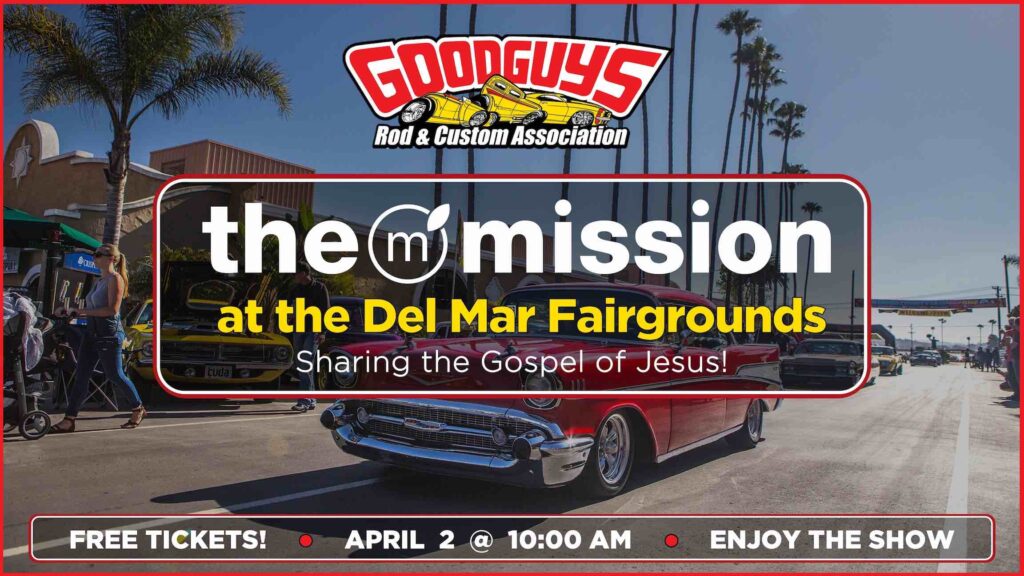 Car Show Church Service
Sunday, April 2nd @ 10am
You're invited to enjoy the Good Guys Car Show Church Service at the
Del Mar Fairgrounds on Sunday, April 2nd @ 10am
! For over 10 years The Mission Church has been honored to lead a worship service at this event and we look forward to another opportunity on Palm Sunday!
Free tickets to the Car Show are available while limited supplies last! We encourage you to attend the 10am service held at
The Mission Tower
at the fairgrounds and then enjoy classic cars, food vendors and more!
We look forward to a time to celebrate Jesus outside the church walls and to be a witness to those around us! Be sure to Register today!

The Mission Church
825 Carlsbad Village Drive
Carlsbad, CA 92008