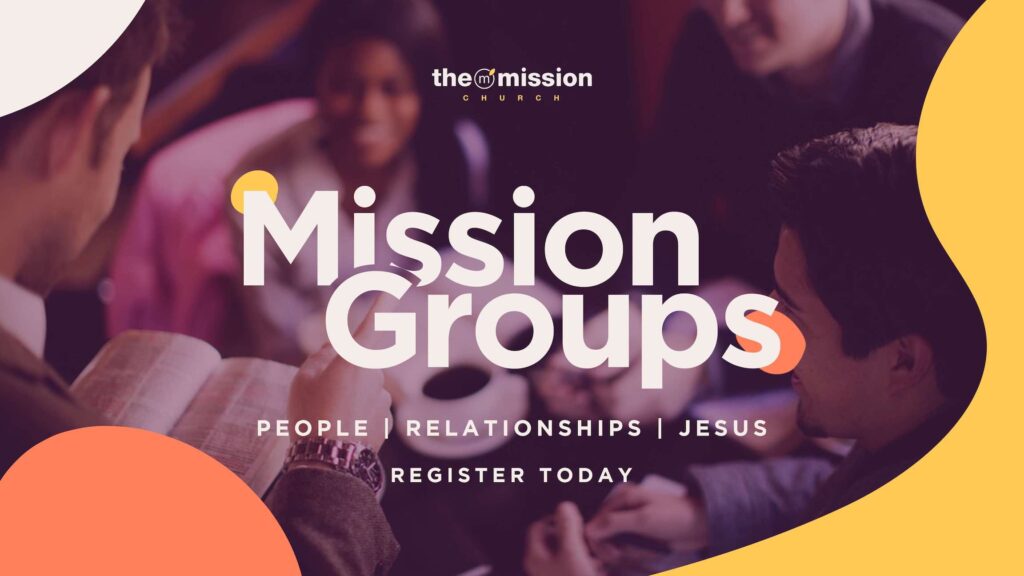 Meeting in Homes All Week
Mission Groups have officially launched and you're invited to our in home fellowships across North County!
Mission Groups are our version of community groups and focus our time on diving into God's Word from the Sunday sermon, prayer and friendship. We believe being part of a church community beyond the Sunday morning experience is vital to our growth as followers of Jesus.
We encourage you to sign up below and even try a few groups to find the best fit. We can't wait to meet you!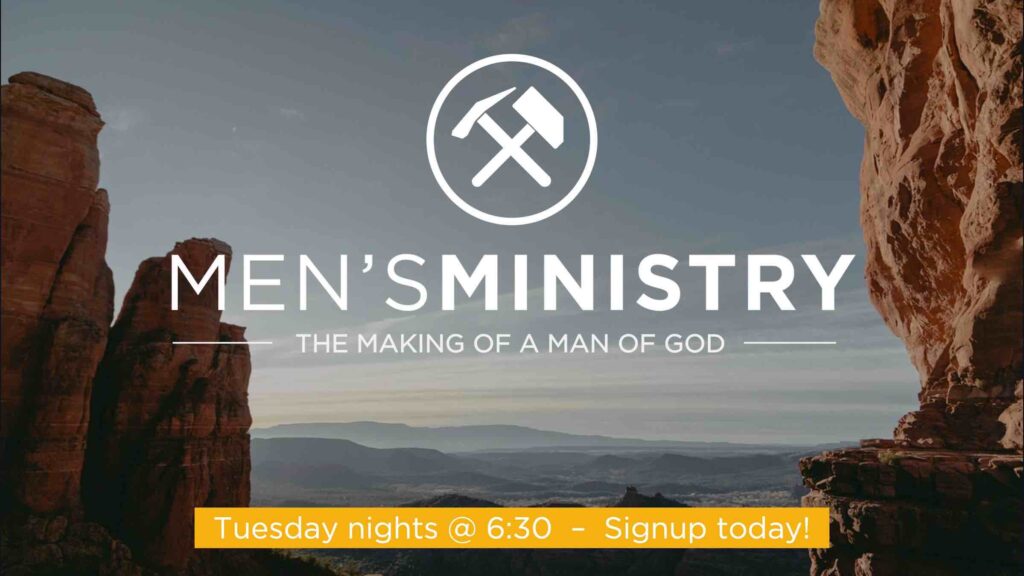 Men's Ministry
Men's Ministry exists to equip men to become the selfless leaders God created them to be.
We do this through Bible study, godly fellowship with men, small-group discipleship, and of course good food and fun recreation.
Tuesday Nights 6:30 pm,
Title: The Making of a Man of God
Bible Study: The Life of King David, 1&2 Samuel (study guide provided)
Cost: FREE!
Book: $20 (in-depth study guide)

Wednesday January 11th @ 10AM
Thursday January 12th @ 6:30PM
Welcome to Women's Ministry @ The Mission Church!
You're invited to explore the amazing New Testament Letter of Colossians – New Life in Christ! Join us as we invite you to open up God's Word with us 2 different times a week!!
Wednesday, January 12th @ 10AM
Thursday, January 13th @ 6:30PM
You're going to love the friendship, teaching from God's Word and small group fellowship! We can't wait to see you!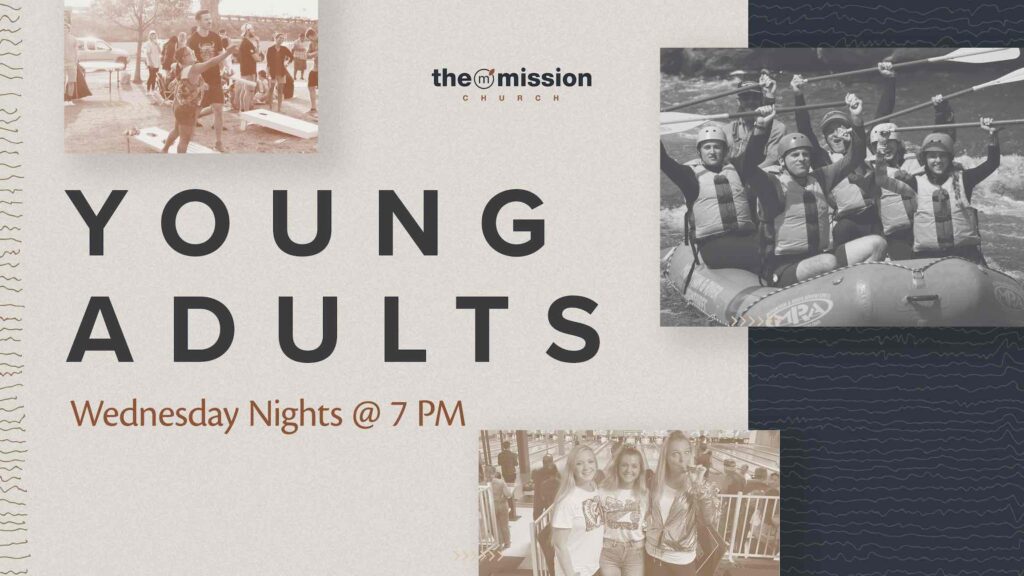 Young Adult Ministry
If you're 18-29 years old you belong at The Mission Church! Join our College & Young Adult Ministry every Wednesday for dinner @ 6:30pm with an official start at 7pm!
Enjoy a $5 Dinner followed by a time of amazing worship, message from God's Word and guys/girls small groups focused around the message and how Scripture applies to our daily lives.
We can't to meet you and look forward to another incredible year of friendship, discipleship and growth!

Youth Winter Camp
Register Today to Secure Your Adventure
Get ready for an epic weekend this winter, as we travel up to Green Valley Lake for this year's Winter Camp. This weekend will be a great time to deepen friendships by making lasting memories and deepen your relationship with God by worship and studying God's Word.
This years camp activities will include:
Tubing Hill

Zip Line

Boulding Room

Giant Swing

Late Night Activities

And

More
High School –

February 11 – 13, 2022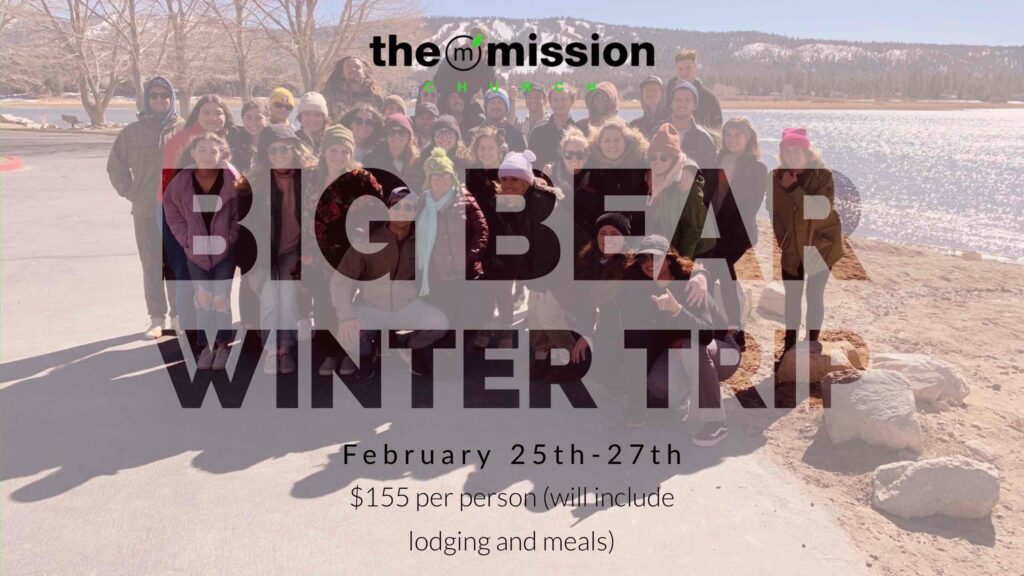 The Mission Church College/Young Adults ministry is headed to Big Bear! Join us for a weekend of friendship, worship, skiing/snowboarding/sledding and time in God's Word.
The Big Bear Christian Conference Center has opened its' doors for 75 spots available to our YA ministry. Whether you live local or are away at college we want you to take a weekend to join us!
Cost: $155 per person
(lodging & meals)
Carpool on Friday & Sunday
*Lift Tickets to Bear Mountain on your own
(Saturday Feb. 26th only)

The Mission Church
Current Events
Doing life together to the glory of Jesus!
The Mission Church
825 Carlsbad Village Drive
Carlsbad CA 92008