The Mission Church Carlsbad
Upcoming Events
Connect ~ Belong ~ Thrive
Words That Matter
Sermon Series in 1 Peter 1
Join us Sunday at 830 or 1030am as we continue in our sermon series Words that Matter in 1 Peter 1.
We live in a world where distractions, disappointments, and even demonically influenced experiences bombard our hearts and minds on a regular basis. The Apostle Peter reminds God's people who we are in Christ and grounds us in the truth of God's Word! Enjoy the encouragement of the Scriptures as we dive into Words that Matter to our Christian faith and identity as a son and daughter of God!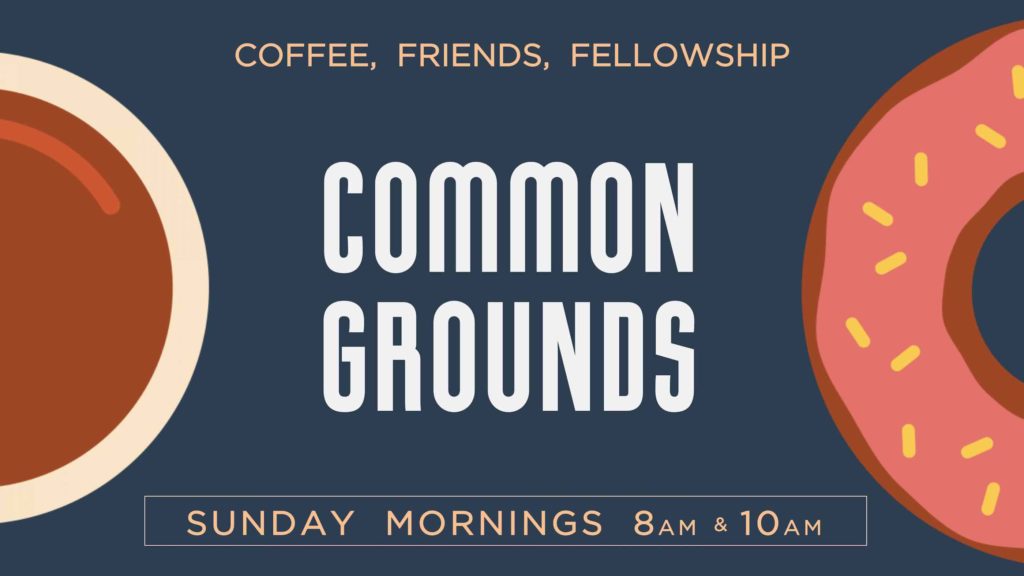 Common Grounds
Enjoy Coffee & Donuts Sunday!
Join us beginning at 8am & 10am before the Sunday morning services for a time of community, coffee, and donuts! Common Grounds is a great opportunity to enjoy conversation and get to know new people!
If you are interested in being a part of the Common Grounds Ministry that specializes in Hospitality please let us know! We look forward to seeing you!
Men's Retreat 2019
October 18-20
Calling all Men! Join us for a weekend of competition, community, and Christ as we embark on the Anchored Men's Retreat at the Murrieta Hot Springs Christian Conference Center! Get ready for a weekend of:
Amazing Worship

Dynamic Speakers

Sports Competition

Hot Springs

Food

AND More!
Children's Ministry Training
Sunday September 8th & 15th
The Mission Church loves and values kids! We believe in giving children a firm foundation rooted in God's Word coupled with genuine love and safe care. If you are already a part of our children's ministry or if you would like to know more about joining our team, there will be a mandatory meeting (you only need to attend one) right after 2nd Service on Sept 8th and Sept 15th. Lunch will be provided. Please RSVP with our Children's Ministry Director Amy Mancini to reserve your spot!
Marriage Getaway 2019 –

Sold Out
September 13-15th
Looking for a fun, relaxing, and romantic weekend where you can invest in your marriage? The One Church Marriage Getaway invites you to experience a 2-night retreat featuring Friday night comedy, incredible guest speakers, and the beautiful grounds of the Hyatt Regency at Indian Wells! To get on the Wait List please email Pastor JC Cooper
When: Friday, September 13th – Sunday, September 15th, 2019
Who: Speakers – Dr. John Trent and Kari Trent Stageberg from StrongFamilies Ministries – https://strongfamilies.com/
Comedy: Friday night
Where: The Hyatt Regency Indian Wells Resort & Spa
Price: $450
Israel 2020
Experience Israel with The Mission Church and Pastor David Menard May 17-28th in 2020! Enjoy a life-changing 12 day journey in the Holy Land where you will visit places like Jerusalem, the Sea of Galilee, Mt. Carmel, Massada & the Dead Sea, and much more! Traveling the footsteps of our Savior is an amazing opportunity to grow in your faith. Estimated cost is about $4000.00 per person depending on the size of the group.
Pick up an informational brochure and/or a Travel packet on Sunday morning.